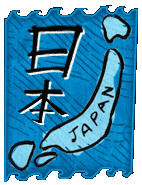 The Japanese scene has been exploding since the end of the 60's, when the world was on the verge of a musical revolution. The waves of the revolution hit all rims of the pacific which is very evident from the mod influenced Group Sounds of Tokyo in the 60's with bands like the Mops and the Spiders.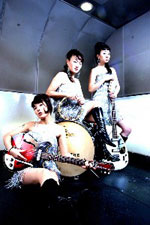 In the late 80's and 90's Japan saw another resurgence of western influenced rock n' roll with the Back from the Grave scene. Bands like the 5678's, Guitar Wolf, Teengenerate and Jackie and the Cedrics brought back the garage sounds of the 60's with a vengence!
More recently groups like Thug Murder, Last Target and the Vickers have continued the tradition started by bands like Guitar Wolf and Teengenerate. The Benten Label has supported all-girl bands like Lolita No. 18, Mummy the Peepshow and Tsu Shi Ma Mi Re, and they're finally getting picked up in the west. Also, People's Records has been building a pan-Asia bridge between the indie scenes of China, Taiwan, South Korea and Japan, by booking pan-Asia tours. A few of their bands like Bubblelovelle and Goofy Style have even seen success in the US!

Genre/Format:
Punk,
Melodic/Powerpop,
Oi! & Ska,
New Wave,
Garage,
Surf/Psychobilly,
50's/Rockabilly,
Group Sounds/Showa,
Girl Bands,
Hardcore,
Indie Rock/Post-Punk,
Post-Rock/Noise,
Various Artists,
VA Splits,
Vinyl Records,
DVDs