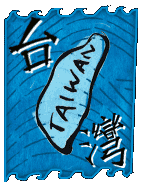 The Taiwanese indie scene began in the early 90's when the first real Taiwan punk band LTK started with their insane performances and shocking lyrics. Since then Taiwan has been a haven for musical misfits, underground punks and indie kids.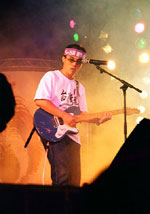 In the late 90's Taiwan surprised the world when the all-girl post-punk band Ladybug toured with Shonen Knife and Yo La Tengo. This group eventually broke up, but lead guitarist Wan-Ting went on to form several projects as well as her own record label 7 Inch Vinyl Records! You can find Wan-Ting's other bands, VARO and TIN PAN ALLEY for sale on Pacifiction Records!
The influence that Ladybug and LTK have had on the underground scene in Taiwan is enormous. If you ask any of the young punks who they want to be like, it's LTK. And Ladybug has undoubtedly influenced the post rock scene as well as all the young female musicians playing in bands scattered across the island.